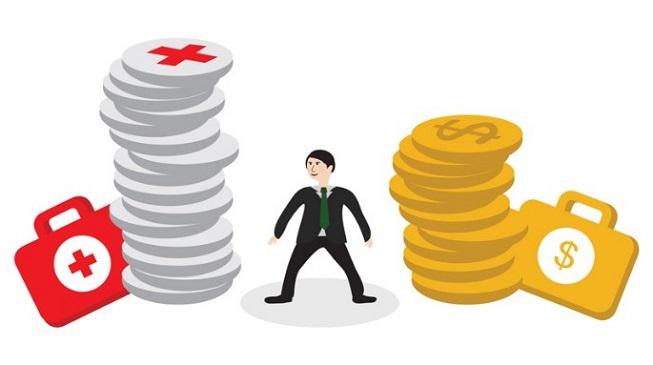 Employee Benefit Insurance 
Employees are the most valuable resource of a company. If you have a business, securing your employees with employee benefits insurance should be a top priority for you. In fact, employee insurance is a legal requirement for businesses.  Workplace accidents cannot be avoided or predicted. Hence, providing a safe working environment along with employee insurance protection for your employees is imperative.
Why should one buy Employee Benefit Insurance
Providing them with enough incentive to maximize their productivity. While there are different ways to accomplish this, offering your employees benefits that go beyond the legal requirements tends to be effective. By offering benefits, you give employees more of a reason to care about your company and remain loyal. 
Benefits Outweigh Salary 
Today's employment market is forcing companies to embrace increasingly competitive salaries to attract the best workers. Nonetheless, this is not the only part of the equation -- business owners who pair competitive salaries with robust employee benefits package offerings (e.g., medical insurance, along with vision and dental benefits) continue to attract more job applicants.
Choice is King 

Gone are the days of the one-size-fits-all approach to health insurance and employee benefits. Today's employees want to keep their doctors and access to hospitals and other wellness services within their communities. Plus, they often have different overall health and financial requirements as compared to their colleagues in different life phases.
Employee-Sponsored Benefits Attract Qualified Job Candidates

Companies attract the best-qualified employees when they provide access to employer-sponsored benefits. However, not all companies offer benefit packages in the first place. The most commonly-offered benefits include paid vacation time and health insurance. Because these benefits are so common, employees often expect and highly value paid vacation time and health insurance options when they receive an offer of full-time employment.
Offering Employee Benefit Insurances is Key to Employee Job Satisfaction

Companies should provide comprehensive health coverage, though, even if they're small enough that they're not legally required to do so. If you offer health insurance, it will benefit you because you'll have more productive, healthier employees. Offering these benefits and educating employees on how to utilize them is an investment in workers and in their long-term health. Employees highly value a quality health insurance plan.
Key points to remember when comparing Employee benefit Insurance
1.    Analyze your current employee benefits 
2.    Align your Benefits Strategy with your long term goals 
3.    Which Doctors are in your network 
4.    What's covered by your Insurance 
5.    What's it really going to cost you 
EMPLOYEE BENEFITS

An employee benefit insurance plan refers to insurance offered by employers to their current employees in the form of a group insurance program.